WHAT THEY ARE SAYING ABOUT SALSACLASS.CO.UK IN THE COMMENTS PAGE

Salsa Moves - a list of moves on YouTube


.SalsaClass.co.uk - Cuban Salsa Class and Party Pictures

Picture Gallery Index
Picture Gallery 2
Picture Gallery 3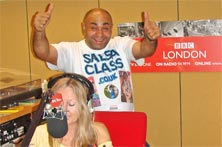 Milo at Radio London on Saturday 29th September 2007 with Jo Good. Spreading the Salsa Vibe to the Nation.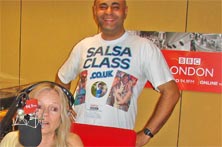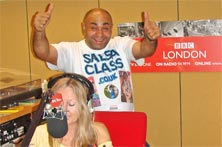 TIME OUT MAGAZINE recommends OUR SALSA CLASS in their article of 50 GREAT NIGHTS OUT in LONDON and includes our SALSA CLASS at Number 13. Many Thanks TIME OUT.